Speed Unlimited
Speed Unlimited is based out of Morningside, Maryland. For over 42 years they have been offering the best in high performance automotive parts. They came to Kerley Signs for a way to increase their sales. The new sign gives them a place to advertise sales and their location. The bright high quality board also allows them to display parts from their featured brands like B&M, Edelbrock and Holley. Speed Unlimited purchased a 19mm color LED screen from us, equipped with XVS for added color depth and picture accuracy.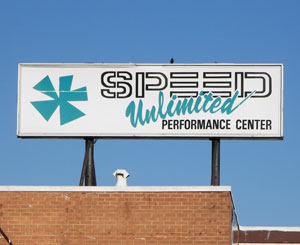 Before, a simple billboard.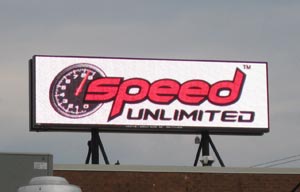 You can see their rooftop Watchfire sign. It has great visibility and gives Speed Unlimited nearly an endless array of display options.
The 19mm Color XVS sign…
Can stream live full-color video at 60fps
Extremely high color depth
19mm Color XVS
80×288 Matrix
Installed June 2011
4771 Allentown Road
Morningside , MD 20746