Rips Restaurant
Rip's Restaurant is located in Bowie, Maryland. In December of 2008 they bought a 16mm color LED sign that was upgraded with XVS—which produces signs with accurate and deeper color hues. The new sign has several advantages over the original. It's easily visible at night and the LED screen provides a place for the restaurant to display specials. Kerley Signs provides a way for restaurant owners to provide actionable material as readily as they want to.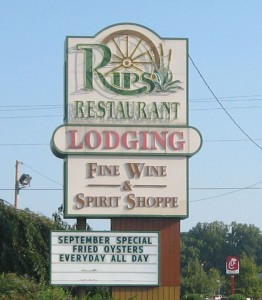 Original sign which lacks impact and attention grabbing detail, also not visible at night.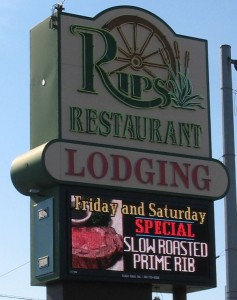 New vivid sign which allows Rip's to display deals at any time day or night.
The 16mm color XVS sign…
Sharpest images, text and animation
Highest possible color depth
16mm Color XVS
64×144 Matrix
3809 N. Crain Hwy
Bowie , MD 20717