Holy People Church
Holy People – The Holy People For Christ Church is located in Glenarden, Maryland and they received a 19mm Color LED Sign from Kerley Signs last year. The church's mission is to reconcile mankind back to God for the purpose of his or her realization, transformation and dedication. And to this end the Watchfire sign has become an important part of the church's outreach to the community around it. The church uses it to notify Glenarden of upcoming events as well as to relay inspirational messages.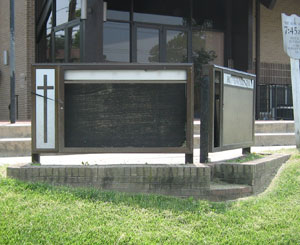 Time-consuming to change the message, can't be seen from the road.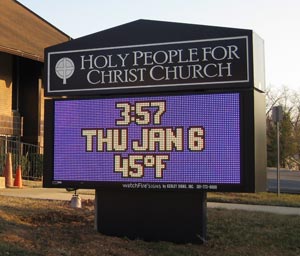 Holy People For Christ Church using their Watchfire sign to connect with their community.
The 19mm Color W-Series sign…
Is highly visibile
Extremely easy to update
19mm Color W Series
48×112 Matrix
Installed 2010
3311 Briteseat Road
Glen Arden, MD 20706